>
Home
>
Resources
>
Supply List
Welcome to 5th and 6th Grade
 
2017 - 2018 Supplies List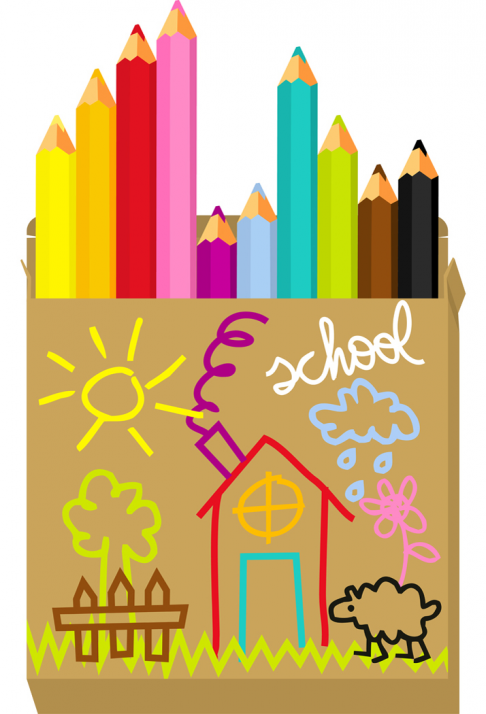 Following is a list of school supplies you need to bring with you on the first day of school. We look forward to seeing you!
---
Bible (NIV or NLT Kids Bible)
3 Three-hole pocket folders
3 packages lined notebook paper (college ruled preferred – wide rule ok)
Graph Paper ¼ inch squares
3 Dry erase markers & eraser
Mechanical pencils 0.5 or 0.7 mm (with plenty of lead refills)
Set of 24 (or more) colored pencils
Set of colored markers
Pencil Sharpener (old fashioned manual sharpener where the shavings are enclosed, nothing fancy, no battery powered please)
Scissors (Fiskar style, need to have some kind of point, no little scissors)
2 White art erasers
6 Glue sticks (no liquid glue needed)
1 Bottle Elmer's White Glue**
1 package 3x5 cards
USB Memory Stick (Formatted with nothing on it)
Headphones or Earbuds (in a soap container for storage)
4 Black Fine Point Sharpies
4 Black Ultra-Fine Point Sharpies
Water Bottle with secure lid
2 - 3 x 3 light yellow sticky note pads
1 box of plastic forks and spoons (to leave in cubby in case of no utensils in lunch)
3 Large boxes of Kleenex (Anti-Viral is preferred if available)**
3 Large containers of disinfecting wipes**
** Items to be collected and distributed as needed.