>
Home
>
Faculty & Staff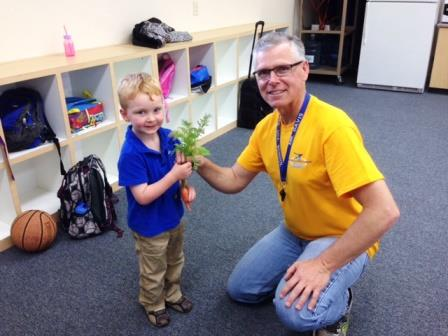 To contact Brad Davis, phone (916) 988-4310 or email principal@ovschool.org.
The most important thing in life is Jesus
Brad Davis was raised in a Christian Education home.  Having traveled from Adventist School to Adventist School during his growing up years, he developed a passion for working with young people.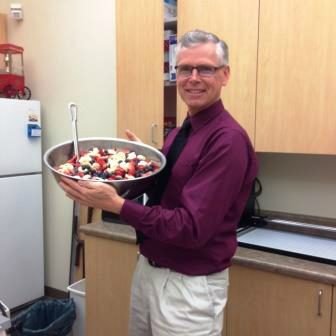 Graduating from Columbia Adventist Academy in Washington in 1979 and then from Walla Walla College in 1985, his passion came to be realized as he landed his first teaching job at Fortuna Junior Academy in Northwestern California.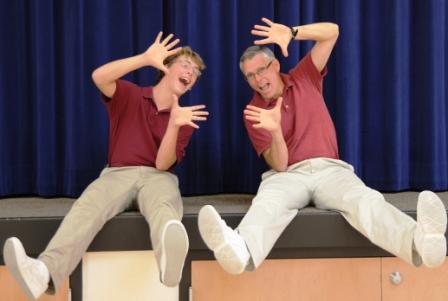 With a love for gymnastics, math, Bible, and outdoor recreation, he enjoyed his 6 years of service at that school, with grades 9 & 10 being his home classroom.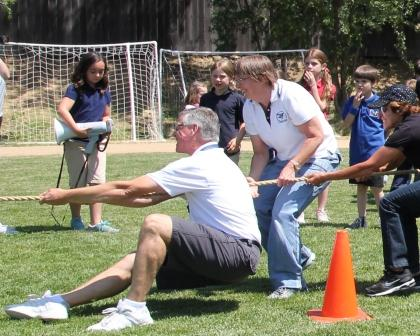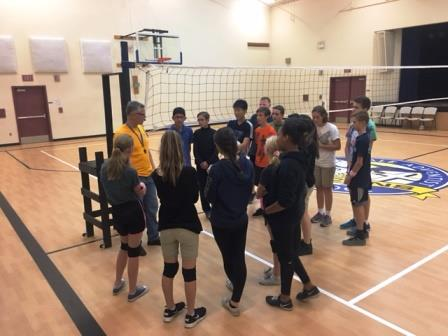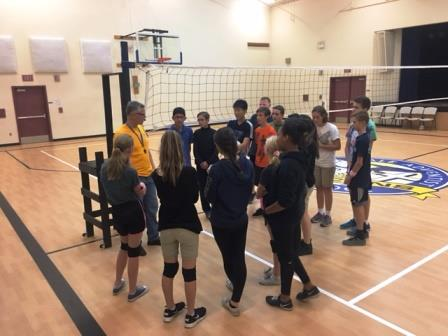 He was also thrilled to be able to continue to work with young people, especially after working 8 consecutive summers at Big Lake Youth Camp in Oregon and spending two full years as a local student missionary--assistant boys' dean and pastor at Laurelwood Academy and Assistant Youth Director for the Oregon Conference of SDA.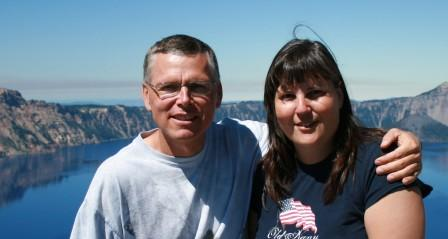 It was also at Fortuna that he met Nadine Peterson--he was attending summer school at Pacific Union College. They were married exactly one year after they met, June 28, 1987.  Their son, Brandon was born October 9, 1988. Following their service in Fortuna, Brad, Nadine, and Brandon moved to Burlington, Washington.  He was 9th & 10th homeroom teacher one year and the principal the following year.
After two years in Washington, they moved to Citrus Heights, California, where he has been principal and 7th & 8th homeroom teacher at Orangevale Seventh-day Adventist School ever since.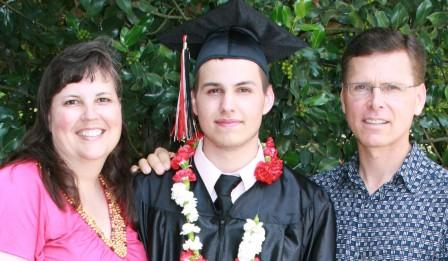 ---
Mr. Davis's love for the outdoors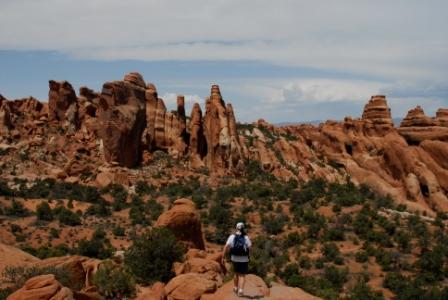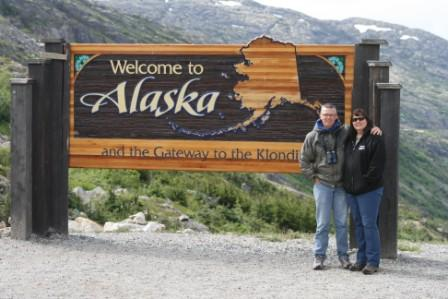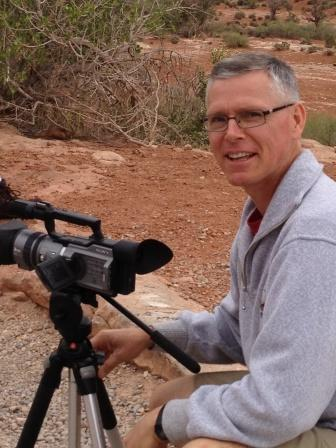 ---
Brad's current interests include hiking (he has climbed Mt. Whitney, Half Dome, and attempted Mt. Shasta), nature photography (he loves his video camera and nature, especially butterflies and birds), music (Orangevale Girls Chorus, piano, guitar, and trumpet), vacations with his family, and working with young people. He loves to work with young people.
Nadine and Brad love to vacation in and around national parks.  They've spent time in Alaska, including Nome, Denali, and the Kenai Fjords.  Other favorite places include Glacier, Yellowstone, and Zion National Parks.  They both love God's out-of-doors and nature.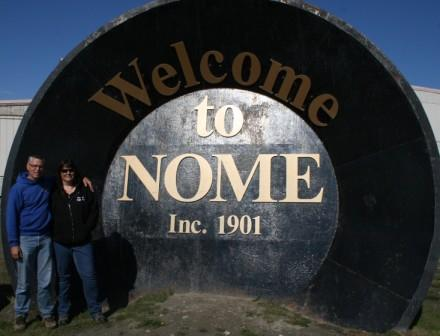 Brad and Nadine also enjoy vacationing with friends and family, having experienced the Olympic Mountains in the summer in Washington and Yellowstone National Park during the winter in Wyoming.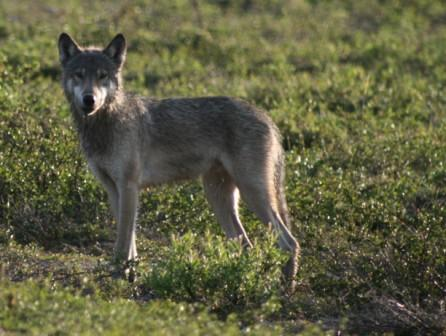 Recently, Brad along with Paul Kramer, backpacked the Wonderland Trail around Mt. Rainier. The 93-mile, 12 day adventure was an experience of a life time, both with great moments of joy and with great moments of difficulty.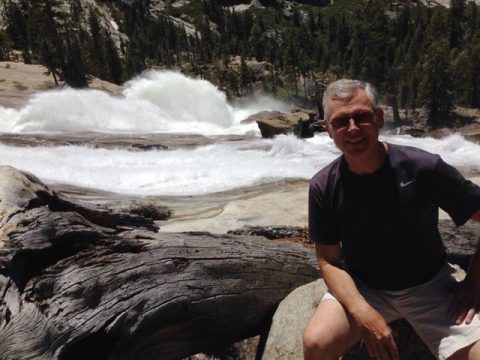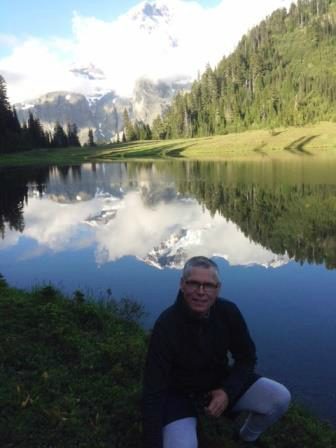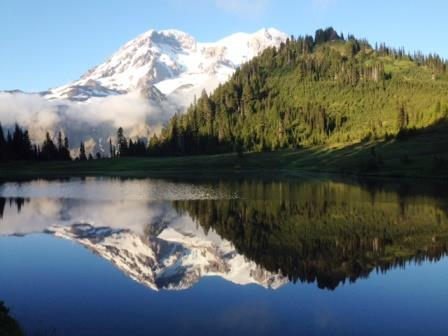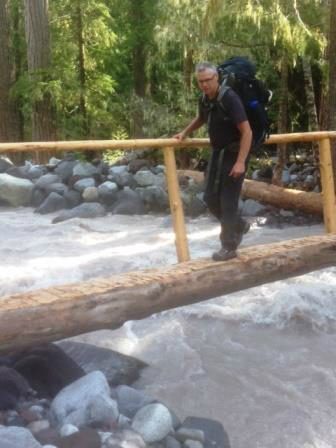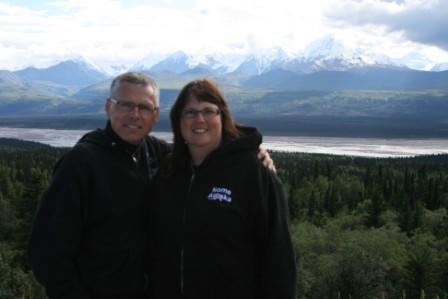 Nadine worked at Adventist Health in Roseville, California in their computer department for 20 years.  She now works for Etain, another health system company and enjoys traveling to the many hospitals throughout the U.S.  Brandon lives close by, is working, and was recently married to Brittany.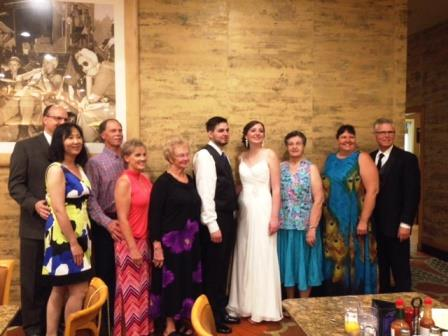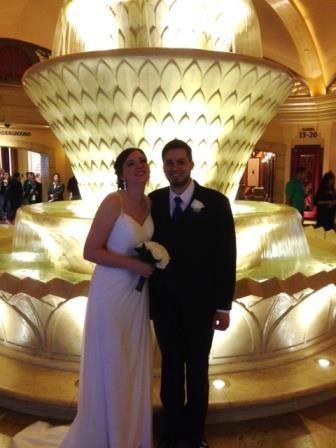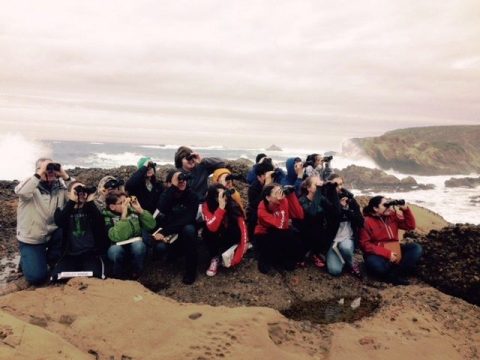 Brad enjoys the extra curricular activities with the junior high as much as he does seeing them excel with math, geography, history, and art.  He has a passion for our Creator God, doing field study with the junior high--insects one year and birds the other year.  He loves helping them grow through sports, drama presentations. and through hands-on science.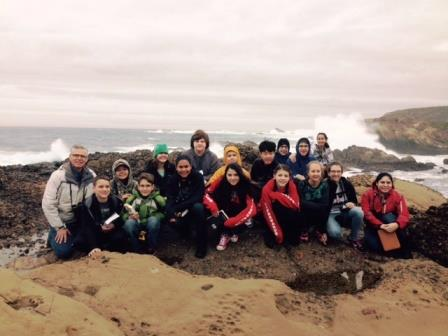 Two experiences he loves are the week-long trips with the junior high and their parents--Arches National Park in Utah one year and Catalina Island in Southern California the other year.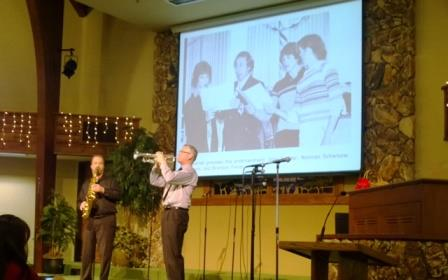 He enjoys his church family very much and finds meaning in getting involved with the ministry.
When all is said and done, may it be his goal
to "lead young people to Jesus."