>
Home
>
Supply List
Welcome to 2nd Grade

2021 - 2022 Supplies List
Parents, please take note of the brands, if listed. They have been selected because they have proved to work more effectively and/or are more durable. Please send each of the items below with your child on the first day of school. Thank you for helping us prepare for a successful school year! See you soon!
---
▫ Backpack, lunch box, spill proof water bottle (marked with their name)
▫ TICONDEROGA #2 Pencils, 30-Pack (please no mechanical pencils)*
▫ 2 Large Pink Erasers
▫ 12 Elmer's Washable Glue Sticks*
▫ 1 Student Scissors, 6"- 8" (marked with their name)
▫ Crayola 24ct Classic Crayons OR Crayola 24ct Pre-sharpened Colored Pencils
▫ Crayola 10ct Washable Markers, classic colors
▫ Crayola Watercolors
▫ 5" x 8" pencil box (1 box marked with their name)
▫ Flexible Plastic Ruler (marked with their name)
▫ 8 Bullet Tip Dry Erase Markers*
▫ 1 Pair of headphones (marked with their name)
▫ 1 Clipboard (marked with their name)
▫ 8.5" x 11" White Board (marked with their name)
▫ 1 MEAD 5 STAR PLASTIC FOLDER (Can be found at Office Depot, Staples, Target, or Walmart. This will be their daily folder. It must be durable. A paper folder WILL NOT suffice.)
▫ 4 Containers of Disinfecting Wipes, 75 wipes or more per container (NO BLEACH)*
*These items are collected and then used throughout the year as needed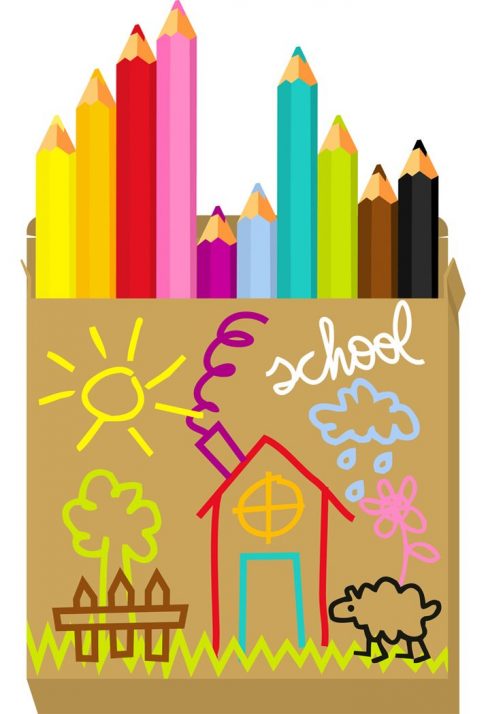 Follow the link below to access the amazon virtual supplies list to view a pre-made Amazon list of school supplies. You can use the list as a visual aid, or as a shopping list. Some items may be found cheaper at your local retail store.