>
Home
>
Supply List
Welcome to 7th & 8th Grades
2019 - 2020 Supplies List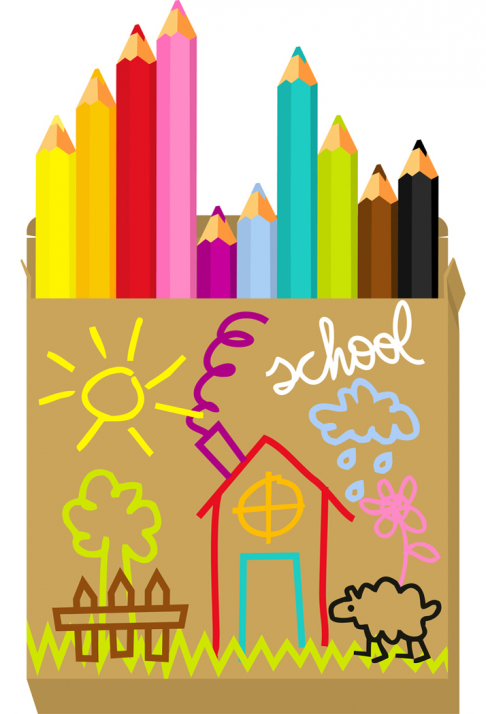 Following is a list of school supplies you will need to bring with you on the first day of school. We look forward to seeing you!
---
Welcome to Junior High at Orangevale Seventh-day Adventist School. Please do your best to begin the school year with all the things you need.  Students perform closer to their optimal when they are completely prepared. Let's be prepared to get off to a great start!
Bible
Pencil Sharpener
Lysol Wipes
#2 Lead Pencils
White Eraser
2 Highlighter Pens
Protractor
Colored Pencils (No ink)
Non-Red Pen
Scissors
Binoculars (Optional)
Compass
USB Memory Stick
Centimeter/Inch Ruler
4 Folders
8 ½" x 11" Notebook Paper
3-Ring Binder for Math Notes
3 Composition Notebooks
Glue (Liquid Elmer's & Stick)
Field Guide to Birds of North America
Box of Kleenex
---
Tuesday       Band, 3:00 – 3:45pm
Wednesday  Bells,  3:00 – 3:45pm
                    Study Hall, 3:30 – 5:00pm (ext. care chg.)
Thursday      Flag Football – Aug/Sept/Oct
                    Volleyball Nov/Dec
                    Basketball – Jan/Feb/Mar
Friday          Choir and band, during school hours
                    Study Buddies with 1st/2nd Grades 
---
Parent Orientation, Monday, August 26, 6:30 pm.
---
Family Reading Night Story Groups, September 25, 2019
Maze Building for Fall Festival, October 11-13, 2019
Christmas Program Nativity Musical, December 13-14, 2019
Bird Unit, Third Quarter, January – March 2020
Spring Junior High Musical, April 26, 2020
Utah Education Trip, May 3 – May 10, 2020. ($640.00/Participant.)

Let's be prepared and get off to a great start!!